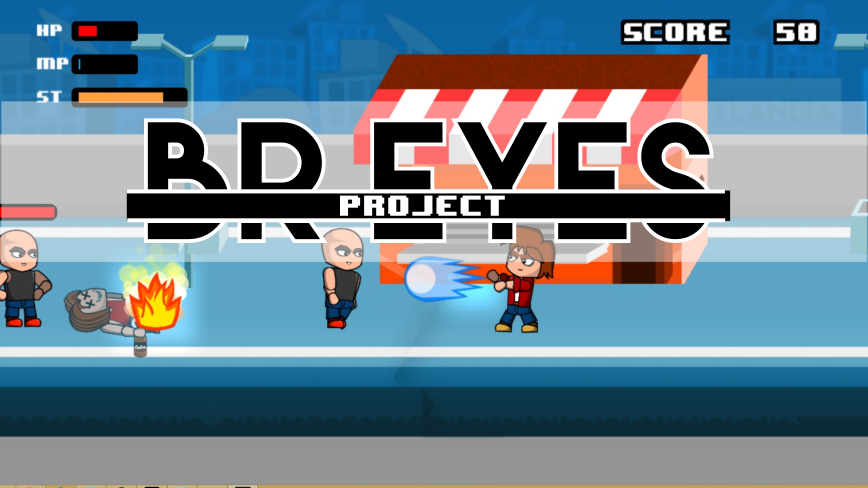 BREyes Project
A downloadable game for Windows and Android
A 2d beat'em up set in Brazil
Survive a day in a brazillian train station full of bad guys with different powers. Level up in order to raise your stats and try to endure the most. Manage your stats while fighting, mashing buttons won't take you far.
Controls:
W A S D
Numpad 1,2 and 3
Mouse in menus.
Features:
* Infinite Arcade Mode
* Tutorial
* 5 Different Enemies
* Customizable Stats
* 3 Special Moves
- ALPHA VERSION
- No sound(yet)
Install instructions
Windows
It doesn't need to be installed, it's a single runtime executable.
Android
Unknown Source apps must be allowed under security options.